| | |
| --- | --- |
| | |
September is a great month to visit the Brecon Beacons, with plenty of fun things to do during your stay with us! It's still warm enough to enjoy our great outdoors and beer gardens, with plenty of autumn events to enjoy…
Bee Garden Cosmetics Course at The National Botanic Gardens of Wales- 4th September
Crickhowell Extra Autumn Walking Festival-14th September
Dates:

14/09/2018 09:00 – 16/09/2018 23:30

Come and join us at our Autumn Extra Walking Festival:  14 – 16 September 2018
Early in every year since 2008, Crickhowell has laid on a great week of guided walks in this beautiful area and 2017 saw the first of our Autumn extra weekends.
Walks are graded according to difficulty and length, so there is always something for everyone – whatever your ability!  This is an opportunity to walk in safety in the company of expert guides, who will tell you about the local history, geography and much more.  This autumn, we also have a programme of evening events and these can be booked in the same way as the walks – by logging onto:
http://www.crickhowellfestival.com
Booking is essential as places are limited and fill up quickly on the popular walks.  Pop into CRiC Centre or the Crickhowell Adventure shop for a free booklet describing the walks.  Booking is now live for the Autumn Extra.
Please note new dates for the main Crickhowell Walking Festival: 9 – 17 March 2019.  Booking opens 1st December 2018. More
here.
Brecon Craft Fair at Brecon Market Hall-15th September
Brecon craft fair has been established for over 20 years and is based in the towns historic market hall. Each month up to 60 traditional independent craft workers and artists offer a wide range of high quality arts and crafts. This provides the opportunity to buy original and unique work directly from craft workers and artists. Held on the 3rd Saturday of every month from March to December. More here.
Steam Gala at Blaenavon Heritage Railway-14th-16th September
The home engines will be 71515 'Mech Navvies Ltd.' and 'Rosyth No.1'. Guest engine to be annouced as will the timetable. Blaenavon Heritage Railway is set in the heart of a World Heritage Site on the edge of the Brecon Beacons and has approximately 3½ miles of track. You can travel from our main station at Furnace Sidings to the Big Pit National Mining Museum for an underground tour*.
Our second journey takes you to Coed Avon and Blaenavon (High Level) where you can alight to explore the Heritage Town and Ironworks (Please note, this is a long walk (15-20 minutes each way) and has steep hills to be climbed). More here.
Abergavenny Food Festival-14th-16th September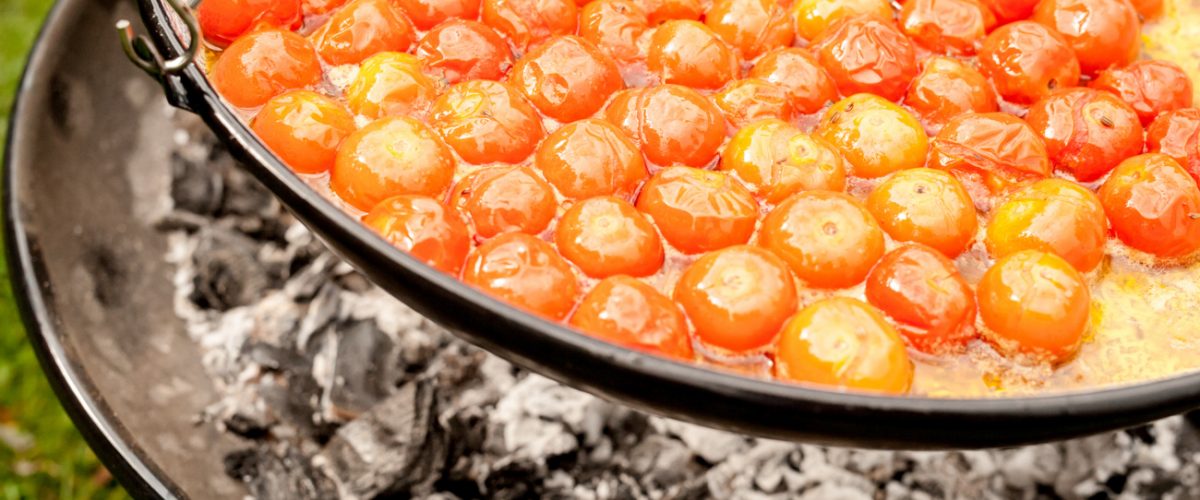 Why not check out one the country's top food festivals this year.The event has been called 'The Glastonbury of Food Festivals' (Observer) and is renowned for its fantastic atmosphere and Welsh hospitality. The extensive markets spill into the streets and lanes, offering a huge variety of produce – from pepper plants to Welsh pancakes – featuring the best producers from Wales, the Marches, and much further afield. Enjoy sensory extremes and subtle contrasts – an explosion of chilli, a long cool beer. A real feast for the senses. In addition to the main markets there are individually ticketed Masterclasses, Tutored Tastings and Talks showcasing some of the most skilled, passionate and knowledgeable practitioners in the country alongside local and regional talent.
For the full ingredients click here. Find our things you must not miss at this years festival here.
Llandovery Sheep Festival-21st-23rd September
Llandovery Sheep Festival celebrates droving, sheep farming & the wool industry. All
weekend the town of Llandovery will be celebrating its farming routes and connection to the drovers trails of old. Highlights of the weekend include the fantastic sheep race, sheep dog trials & sheep shearing demonstrations amongst other great sheep-related fun. There is also a Food Theatre celebrating local produce with demonstrations from guest chefs including Michelin Star holder James Sommerin. Tasty food stalls and craft stalls will be throughout the town all weekend, with music and street entertainment throughout. Please visit the website for the festival schedule for the full list of fun things to do and see or email info@llandoverysheepfestival.co.uk
Finding your way: Introduction to Navigation-29th September
This one day course is for anyone who has ever looked at a map and wondered where to start.  At first glance they can appear a daunting prospect, but with a little knowledge you can unlock the information they contain and open up a whole new way of enjoying your walks.  During the day we'll dispel a few myths, unravel contour lines and shortcut the mental maths of scales, grid references and bearings.  At the end you should be able to understand the features on a map, plan a simple route and navigate it competently.
The course is an ideal pre-cursor to our Safety on the Hills course and is run by Manzoku Climbing & Mountaineering, a local company with over 25 years' experience of helping people safely enjoy the hills and mountains of the UK
£35.00 per person.  Course needs a minimum of 4 participants to run.  This will be confirmed one week before the course.
Open Doors – Tretower Court and Castle-29th-30th September
Join a tour with Tretower Court and Castle's very own custodian. Find out more about its fascinating history and architecture, and take a walk around to appreciate its beautiful setting and location. For over 900 years Tretower Court and Castle has been altered, adjusted and adapted. Much of this was done to keep up with style, fashion and the tastes of the time. The Picards and the Vaughans who lived here were rich influential Welsh
families; the movers and shakers of their time. They needed a place to impress. And the sumptuous accommodation they created reflected their high status as Welsh gentry. When the Vaughans left in the 18th century, Tretower Court became a working farm and, where ladies and gentlemen had lived, lambs and geese moved in! Now, in the 21st Century, we've recreated a suite of rooms as they may have been in 1470 when the Vaughans were part of high society. Discover a sophisticated way of life: from intricately carved furniture right down to the pots and pans of a working kitchen. Experience 15th century living at its best. More here.
Tours will be at 11.00am, 1.00pm and 3.00pm. Getting there – Signposted in Tretower village, off A479 3mls/5km north west of Crickhowell, Powys.
Prices
Adult – Am ddim / free
Family – Am ddim / free
Senior citizens, students and children under 16 – Am ddim / free
Member – Am ddim / free
Disabled and companion – Am ddim / free
Don't forget there's plenty of things to do at our attractions. Find out whats on at Theatr Brycheiniog here.